We came home with a little instrument, and every night I had to insert it into the palate-spreading apparatus in the top of my girl's mouth. (When I had braces they called it a palate splitter, which seemed more appropriate.)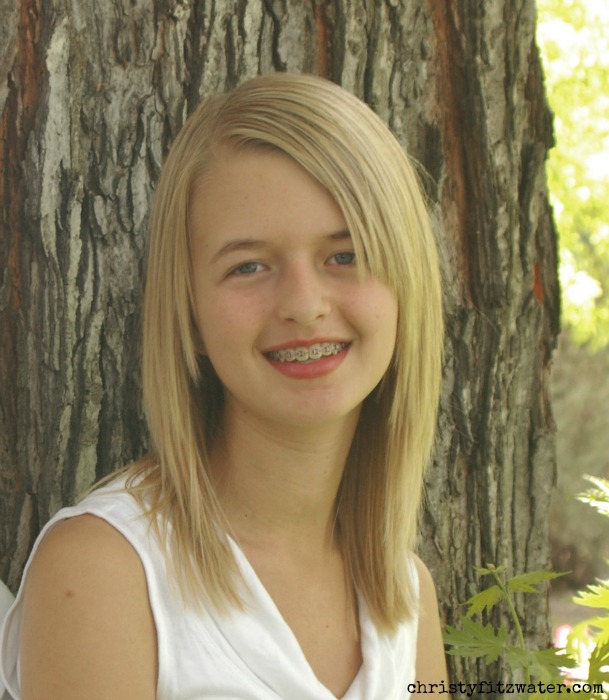 One time I started the turn and didn't realize the tool wasn't inserted into the hole correctly. Jabbed that girl in the back of the throat, and there will come a day when she will blackmail me with that information. (And will she forgive me for posting a picture of her during the braces years? But isn't she beautiful even with a mouth full of metal?)
Anyway, sometimes you have to make room for everything that needs to grow into the mouth. It was fascinating that in just a few weeks I could see gaps in my daughter's front teeth. It was a fast and achy process.
And sometimes God splits the heart just like that.
Paul says, "Be…compassionate to one another." (Ephesians 4:32 NIV)
Compassion is a feeling of deep sympathy and sorrow for another, and you tell me where is that going to fit in this heart of mine unless God makes some room for it.
Unless some tool of suffering comes in and twists and causes pain first.
In just the short time of grieving since my dad went to be with the Lord, I can already feel the space inside my heart –how big it's gotten. How much I hurt for this one family over the last few weeks and how I cried for another family just today.
One of my dear friends is an orthodontist, and I may ask if he has an extra one of those palate-spreading devices for me to use as a bookmark in my Bible.
A little reminder of what has to happen on the way to beautiful.