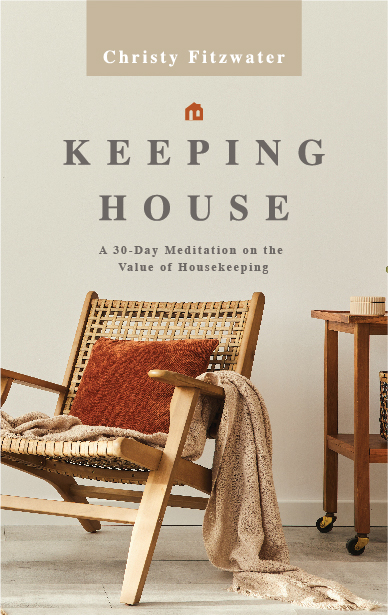 A 30-Day Meditation on the Value of Housekeeping
The idea of hating housework has been a whispered lie for too long. Let's turn a warm light on how you care for your home and all of the lovely benefits of your labor there.
Order Now!
About the Book
Have you ever taken a long, quiet pause, to consider the way your housekeeping choices and rhythms affect the hearts, minds, and bodies of you, your family, and your guests? 
An unexpected, temporary job as a professional cleaner afforded me the precious gift, for hours every week, of focusing on carefully cleaning and preparing vacation rentals for new guests. The cabins and condos I cleaned became sanctuaries, with abundant time to talk to the Lord about cleaning and tidying and preparation and why it all mattered so much.
No matter how long you've been at your housekeeping role, I hope you find in these pages some fresh thoughts on how to care for your house and a deepened sense of value in being a woman who is building a home.