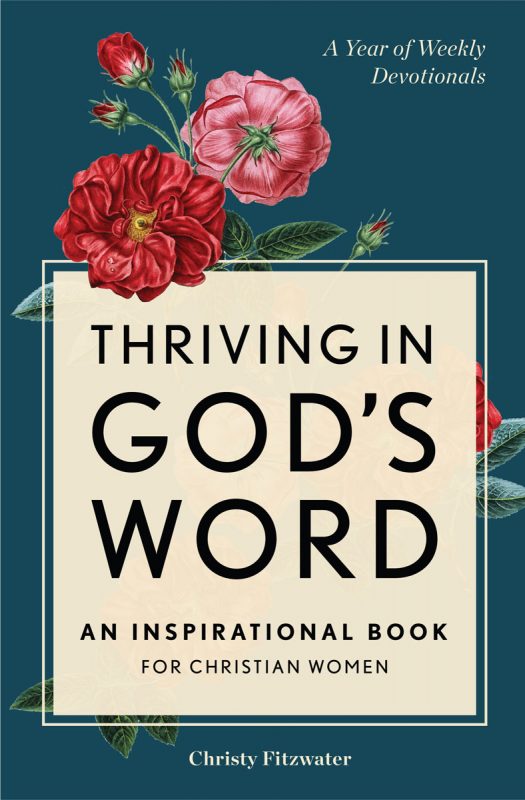 Let scripture guide you through tough times―comforting Christian devotions for women.
Are you barely surviving the hard hits of life, big and small, that come at you every day, or are you thriving in the middle of them? This book is a pile of my own stories of facing painful or challenging moments and how I reached for truth from the Bible, in order to fuel my soul and navigate hard circumstances successfully. The truth and promises of God give us everything we need for life.
Order Now!
About the Book
When life gets challenging, connecting with your faith empowers you to move through stress and grief and find new inspiration every day. Thriving in God's Word is everything inspirational books for women should be, with simple and modern Christian devotions that offer comforting Scripture and the opportunity to write down your thoughts and feelings, so you can find solace no matter what you're going through.
When it comes to inspirational books for women, this one offers reflections tied to meaningful Bible verses to help you manage heavy responsibilities, resist bad habits, grow your patience, and more. These devotions are an uplifting reminder that the Lord is always here to help you find the strength to carry on.
A spiritual entry into inspirational books for women, Thriving in God's Word features:
52 Devotionals―Inside you'll discover devotions for each week of the year, but you can do them as frequently as you feel the need.
Read, write, and reflect―Unlike other inspirational books for women, this one includes journal prompts, stories, and scripture for multiple ways to connect with God during hard times.
Life challenges big and small―This devotional is focused on everyday stress and struggles, as well as the challenges of life-changing events.
Go beyond other inspirational books for women with a devotional that brings you light in the darkness.