If You're Facing Serious Deficiencies Right Now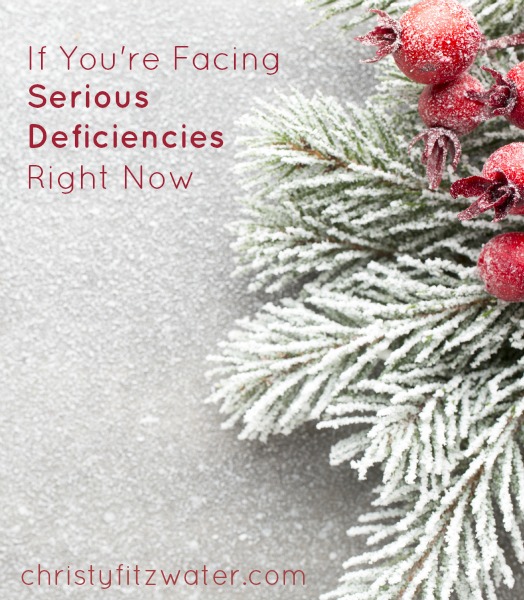 When I needed something but felt guilty asking for it, dad loved to pull out his wallet and let the hundreds fan in front of my eyes for a second.
"Oh man, I'm almost out of money," he would say. Then we would exchange smiles.
His smile would say, "What're you worried about, kid?"
My smile would say, "Shoot, I should have asked for more."
This week I witnessed an encounter between Peter and Jesus. They were talking about the two-drachma temple tax. There is a whole lesson on kingdom in this story, but it's Jesus' instructions to Peter that have made me laugh out loud with joy all week.
"Go to the lake and throw out your line. Take the first fish you catch; open its mouth and you will find a four-drachma coin. Take it and give it to them for my tax and yours."  (Matthew 17:27b)
Jesus fans his wallet in front of the religious leaders.
Temple tax? Just make the exact amount show up in the first fish on Peter's line.
In a fish.
No big thing.
Green hondos ruffle past Jesus' thumb. "Oh no, almost out of money," he says. Then he smiles at Peter.
In my imagination, I follow Peter back to the temple and watch him give the money to the religious leaders.
"Here ya go," he says. "Two drachma for me. Two for Jesus." Peter has laughter in his eyes as he hands it to them, and then he walks away.
"Does this coin smell like fish to you?" says one Jewish guy to the other.
From my vantage point, I'm shaking my head and thinking, You should have asked for more. You really should have asked for more.
To me, this story is more than a look at Jesus' liquid wealth. We get to see Jesus…
make what he needs,
in exact change,
to show up at the location of his choice.
And this same Jesus looks at his children and says,
ask.
"So I say to you: Ask and it will be given to you; seek and you will find; knock and the door will be opened to you.  (Luke 11:9 NIV)
So what are you deficient in right now? Hope? Strength? Money for the mortgage? Patience? Self-discipline? Wisdom in a relationship? Comfort? If Jesus can put tax money in a fish, what does he have the power to do for you?
Do you believe Jesus can make exactly what you need show up when and where you need it?