For Those Who Want What Is Pleasant
There's a whole bag of Snickers in my drawer, for when you all finish these verb folders, I said. Bribery is awesome.
It appears they are going to die when I ask them to write the conjugations of 50 verbs in four tenses.
One student has the look of a man about to cross the Sahara.
But they don't know that what stands between them and Spanish conversation is being able to use these 50 core verbs in future, present, and past tenses. Thousands of sentences will be at their fingertips.
As soon as they finish these folders.
The problem is I know the value of the tedious work I'm requiring, but they don't. 
I see the reward.
They only know the hand cramp and the boring.
This morning I read of God's people, as they came out of Egypt:
They despised the pleasant land; they did not believe his promise.  (Psalm 106:24  NIV)
Ridiculous –why would any despise the pleasant?
Because before pleasant came the conquering and ousting of entire towns, and God's people said, It's too much.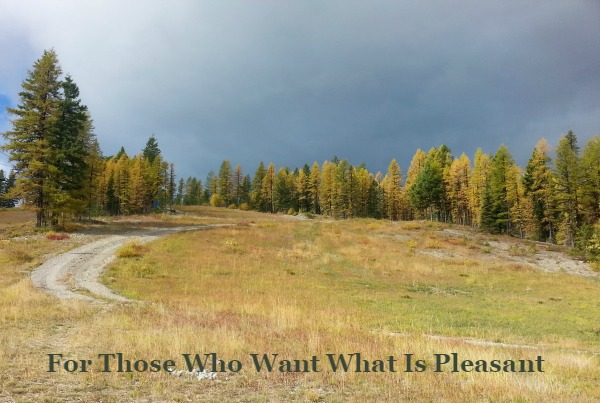 If I say to my students, Do you want to learn to speak Spanish? they will say yes. If I ask them, Do you want to take four or five days to create a 50-verb folder? they will say no.
Pleasant, yes.
Conquering, no.
We're no different. We want the clean house without actually scrubbing, the healthy relationships without actually humbling ourselves, and the closeness to God without actually carving out time to be with him.
Of course, I say this after complaining to my writer friends that I am a two-decade flop in the kitchen. And a certain someone said, What you need is tough love. And that's when I pretended like I could no longer hear what she was saying.
Despising the promised land –it means seeing what is good but not being willing to do what God asks of us in order to claim it.
What pleasant thing could you enjoy if you were willing to buckle down and do the work?