An Interview with Author Eva Piper (Wife of Don Piper)
A few years ago I read Don Piper's story and then heard him speak about being pronounced dead and spending 90 minutes in heaven. As intriguing as the heaven part was, I was more emotionally impacted in hearing about the months of surgeries and excruciating pain and depression he suffered afterward. How does a man endure such a thing?
Don's wife, Eva, has written a book entitled A Walk through the Dark, which is released today. I got a sneak peak at this book (how fun is that for a book nerd!), and her story is rich. I have had the great privilege of interviewing her, and she has graciously come to my site as a guest writer to give us her answer.
Eva, my question for you is about joy. I was just telling a woman it is possible to have joy right now, in the middle of her personal grief and questioning and waiting for things to get better. What would you say to that person? Is joy possible right in the thick of the hard time? If yes, is there an action you would suggest the person take to find that joy?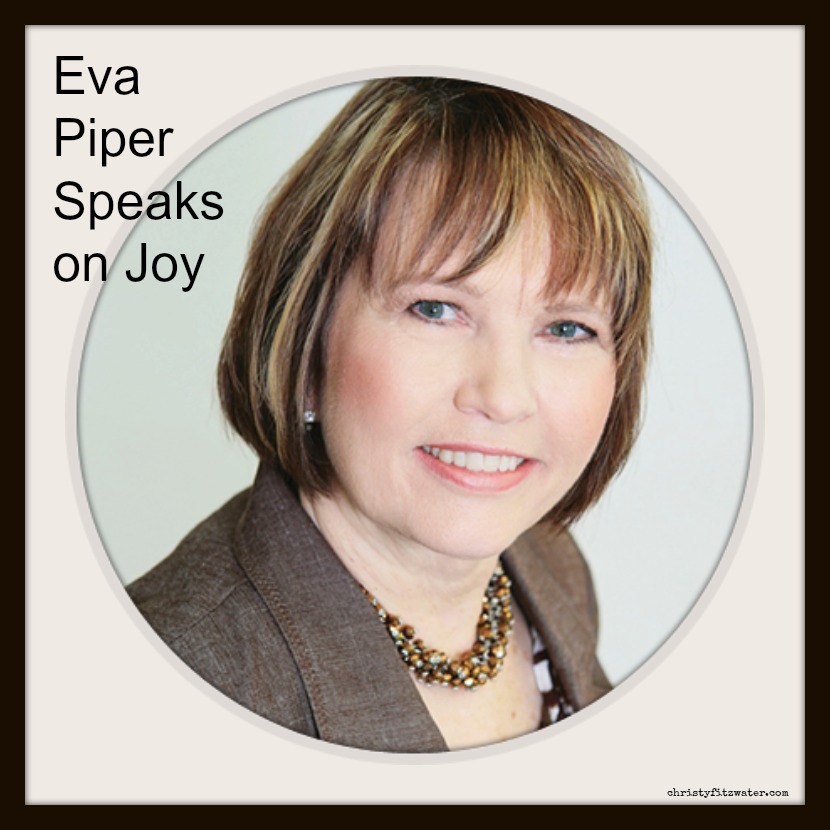 We don't usually think of finding joy in the midst of difficult circumstances. It would appear that joy and trauma are at opposite ends of the spectrum. When we are going through those hard times where do we find joy?
I remember sitting in church one Sunday while the pastor preached on joy. While I don't remember all that was said one thing stuck with me. He said to have joy you must put Jesus first, others second, and yourself last. Some will say that's too simplistic, too cliché. I feel there is much to learn in that simple acrostic.
During my dark time I discovered I had to seek God for any real joy or peace. In my most desperate times I found that turning everything over to Him brought me a great deal of peace and subsequent joy.
That doesn't mean everything was suddenly better, but in giving my fears, frustrations, and hurts to my heavenly Father I could relax in the knowledge He was in control. I knew He had a plan and His plan was "to prosper me, not to harm, to give me a hope and a future." So often we stop at that verse in Jeremiah 29. Reading on, in verse 13 God says: "You will seek me and find me when you seek me with all your heart."
The first step to finding joy in those trying times is to seek God with all your heart. Reading your Bible is a good place to start. Read and then sit, allowing God's Word to seep into your heart.
I found after doing that God would show me joy in the faces of others. When I took our children down to McDonald's I would see joy in their faces. I would see joy in the faces of those dear friends who ministered to us by taking the time to visit and pray with us. Sometimes they would bring a small basket of snacks, homemade cookies, or something to read. It didn't matter if they came with hands full or empty –I saw the joy of service in their eyes. I found joy in the faces of the medical staff when they saw Don progressing in his recovery. Their joy washed over into my heart.
I also found joy in things I hadn't taken the time to appreciate before, the stars in the sky on my way home, the silhouette of the Houston skyline, the fresh smell of rain following a brief shower. God's world is full of joyous wonders; we just don't often take the time to rejoice in them.
Last, I was able to find joy in the things I had accomplished –the lawyer I was able to retain, the friend I called to pray for Don, the growth in my personal prayer life. I tried to focus on the progress Don had made instead of the long road ahead. That wasn't always easy. At times it seemed for every three steps forward we took two steps back. I tried to focus on the steps forward.
Finding joy in hard times is not easy but God promises it is available.
"Weeping may endure for a night, but joy cometh in the morning." (Psalm 30:5)

"Now the God of hope fill you with all joy and peace in believing, that ye may abound in hope, through the power of the Holy Ghost."(Romans 15:13)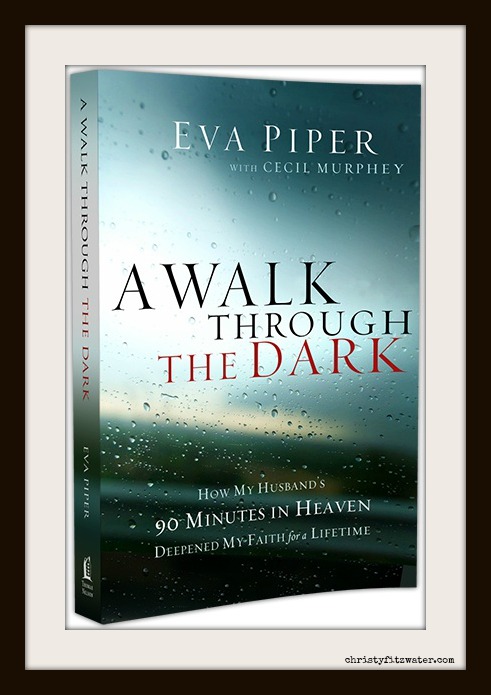 About Eva Piper:
Eva Piper is a speaker and author with a unique insight into the trials of heartache and the triumph of overcoming. The wife of best-selling author Don Piper, Eva was the glue that held her broken husband and her family together. Don's story, recounted in the New York Times bestseller, 90 Minutes in Heaven: A True Story of Life and Death, is Eva's story too. A teacher of 34 years, she and Don now live in Pasadena, Texas. Visit http://evapiper.com/ to reserve your copy today!