Seeing God One Goodness at a Time
In 24 hours there was…
One side of the bed still warm after my man left it –a place for me to slide my cold feet. 
One leg hug from a 3-year-old nephew, followed by a long and one-sided conversation, most of which I could not understand. 
One lanky teenage boy playing electric guitar on the worship team, even though he had a miserable cold and should have been at home. 
One good-looking preacher saying God wants to use us to demonstrate his grace for eternity. Yes, please. 
One friend who offered to go get me a fork for my nachos. 
One table of ladies planning a bridal shower for my little girl. 
One waffle with melted butter and a glass of cold milk. 
One approach to the throne on behalf of a lost soul. 
One steamy-hot shower followed by a choice of warm clothes. 
So much to thank God for in such a short time.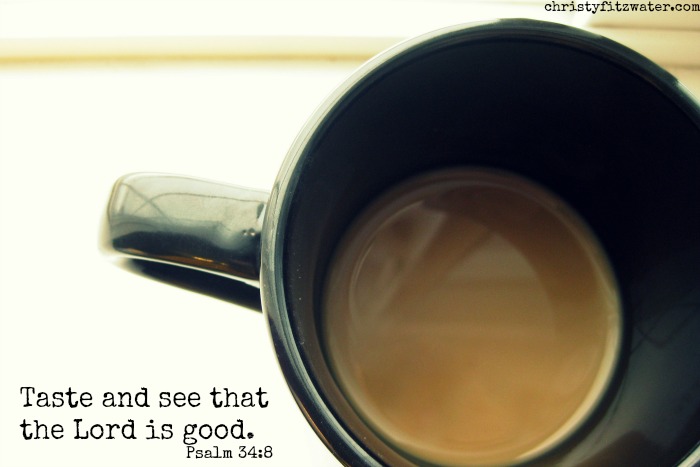 Taste the goodness. See the goodness. This is our job for the day.
And we can keep a running list -I like that expression -a running list of God's good gifts, because we know one page is just the beginning, and there's going to be more to add tomorrow and Wednesday and forever. When most everybody else is complaining about Monday and all the work ahead, not us.
Not us.
We're thankful folk, the people of God.