Do You Fully Understand The Depth of God's Love for You?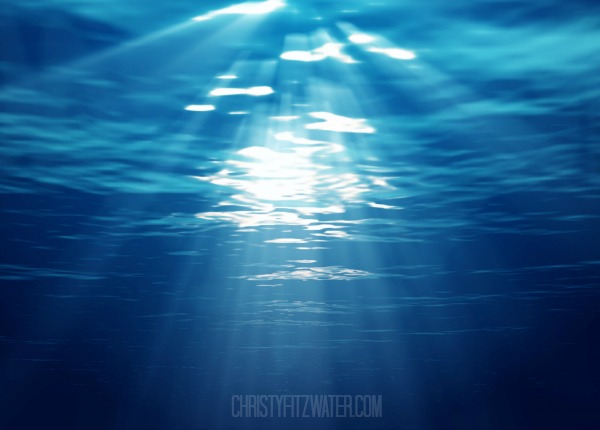 I was eight years old at my baptism, when I came up gasping from the barely-thawed waters of the Popo Agie River (pronounced "popójia") in Wyoming. But I was 20 years old when I first experienced the love of God as something real in my heart.
Matt and I were in college, and we signed up to take a Bible study called Experiencing God, by Henry Blackaby. (I consider this an essential, life-changing primer for followers of Christ.)
On a Wednesday night, our little group gathered in one of the small rooms at the back of the sanctuary. We pulled the dividing wall closed and began our discussion of the first week of study.
I hadn't learned anything I didn't already know.
We had spent the week reading about the simple, good news of Jesus Christ –how God loved the world and sent his only Son, to take the punishment for our sins. As I did the homework the week before, I was thinking, Yeah, yeah. Know this. Know this. Know this. 
But when we gathered that night for discussion and talked about the love of Jesus, the Lord said to me, I love you.
It came to me the way Matt has been speaking to me through our years of marriage. "Do you know that I love you today?" he says to me, over and over.
And every time I need to hear it. Every time the words are delivered with his eyes looking into mine and his arms around me.
Do you know that I love you? the Spirit said to me that night in Belton, Texas. It was a truth I had known since I was a little girl, but this time it came with his eyes looking into mine and his arms around me. It was the first time I felt it and the first time I couldn't breathe with the depth of it.
God loves me, I thought.
This was a new depth of understanding I had never possessed before.
Paul prays for the followers of Christ:
I pray that you, being rooted and established in love, may have power, together with all the saints, to grasp how wide and long and high and deep is the love of Christ…" (Ephesians 3:17,18 NIV)
Why does Paul ask God to help the saints grasp the love of Christ? Because he knows it is the work of God to make a person feel loved. Paul was a man commissioned to take the good news of Christ to the Gentiles, so he spent all day every day talking to people about the love of God.
But he knew it was beyond his ability to help them experience it, to really know love with more than a superficial understanding.
It is normal for us to feel God's love is too wide and long and high and deep to comprehend, but we long to experience this love. We hunger to know the reality of it.
So we pray.
Just like Paul, we can ask God to help us know his love in a life-changing way.
Do you want to honor the Lord today? Do you want to please him? Pray fervently to experience the fullness of his love. Beg. Ask over and over for him to reveal the depth of his love to you. Expect him to answer this prayer, in his own time, in a very personal way.
"Do you love me?" I ask Matt, especially when I am having a hard day.
"Yes," he says. "I love you so much." He never gets tired of me asking, and I never get tired of hearing his answer.
May the Lord give you the power to seize, with your mind, the depth of his love for you.