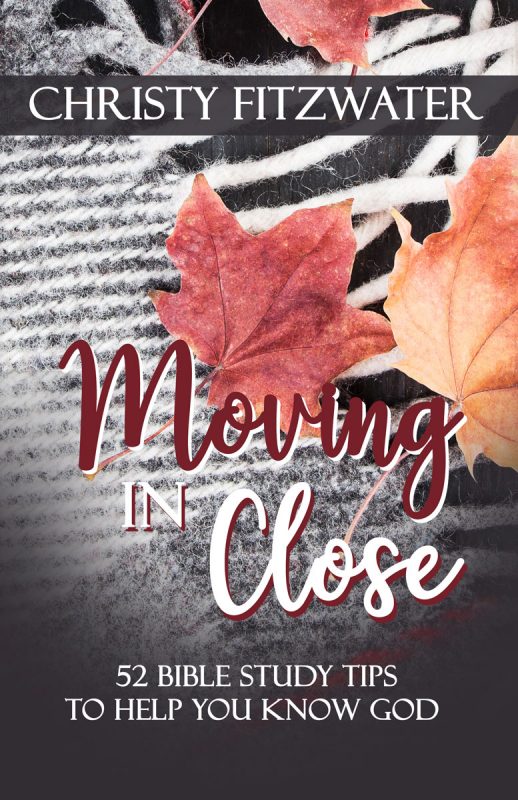 With these 52 simple Bible study tips, you'll be able to open the Bible by yourself, study bite-sized pieces of Scripture, and come away with a deeper knowledge of God.
52 Bible Study Tips to Help You Know God
Order Now!
About the Book
Understanding the Bible is the key to knowing God. But maybe you feel intimidated by such a thick, complex book and don't even know where to begin to read it, let alone how to understand it. In Moving in Close, Christy offers 52 simple tools you can use to know where to read and how to gather truth about God that will change your relationship with Him forever. Christy's conversational style will make you feel like you can do this–you really can study the Bible for yourself, and before too long, you'll begin to know God in a deeper way.